Who Are We?
Located at 98 Hegenberger Loop in Oakland, Pacific Collision was started by a bay area local. A family man, a family business, is run with the values and service you deserve. Not all collision repair is equal.
At Pacific Collision, we repair vehicles back to the manufacturer's specifications, and we work directly with your insurance company to make sure it is covered.
We repair vehicles back to the manufacturer's specifications, and we work directly with your insurance company to make sure it is covered. When you need collision repair, call the team at Pacific Collision.
Working with your insurance company, we repair your vehicle back to its original condition. We use factory-certified parts and state-of-the-art equipment to get your car or truck back to how it was when you first bought it.
We're with you for the long haul, come see what we're all about!
California Insurance Code 758 – 5.1
As per California Insurance Code 758, owners of a vehicle have the right to choose the location of automotive repair and are not required to use vendors listed by their insurance provider. Be rest assured, we take all insurance which operate under California code and guidelines.
We develop strong relationships with our customers to serve them better. Our mission statement is based on our desire to satisfy and exceed our customer's expectations while providing them with the most advanced, safest, and environment-friendly repair procedures available today. Our vision of "Total Quality, Total Care" comes from a combination of state-of-the-art equipment, cutting-edge repair procedures, and certified technicians who are committed to excellence. Pacific Collision provides superior quality and a pleasant customer service experience that is second to none in the automotive collision repair industry.
Pacific Collision is a family-owned and operated company located in the San Francisco Bay Area. With over ten years of experience, we are dedicated to your 100% satisfaction. Our goal is to make sure that you have a great experience from day one!
Here at Pacific Collision Repair, we have your interests at heart. Our service comes certified from Assured Performance for various manufacturers shown in the gallery below. With makes like Subaru, Toyota, Nissan, Hyundai, Ford, Dodge, Kia, Fiat, Chrysler and Jeep, we continue to show we promote exceptional quality and assurance.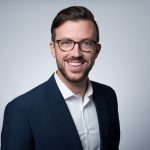 Excellent work and fantastic customer service are how I would describe Pacific Collision... These guys will be getting all of my bodywork.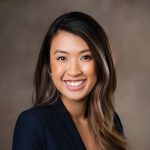 Jorge and his workers did a great job, was finished when promised and with an excellent cleaning inside and out. It's a pleasure doing business with Pacific Collision.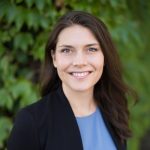 It was a great experience working with Pacific Collision. The staff is super friendly and helpful. Highly recommend Pacific Collision!!
We need a few details about your inquiry before one of our representatives can prepare and contact you with a quote for your California auto-body collision repair needs.